The Queen's Love for Corgis
In 2022, Her Majesty the Queen will become the first British Monarch to celebrate a Platinum Jubilee after 70 years of service. Her long reign is quite an achievement and by her side since childhood has always been a faithful dog (in particular a corgi). More families in the UK are embracing the Queen's favourite breed of dog, the Pembroke Welsh corgi, which has boomed in popularity over the years.
It is no secret that Queen Elizabeth II loves her Corgis. She is an avid animal lover and loves spending time with her dogs. Her Majesty has bred over 30 canines and has had some sad goodbyes over the years.
She got her first-ever corgi, Susan, as an 18th birthday present, and for decades, she cared for generations of Susan's descendants. Sadly, this line has ended and nowadays she has four companion dogs which include two corgis, one dorgi (a mix between a dachshund and corgi), and a cocker spaniel.
The Queen herself is credited with creating the dorgi – a dachshund-corgi mix. This hybrid came about when one of Elizabeth's corgis mated with her sister Princess Margaret's dachshund Pipkin.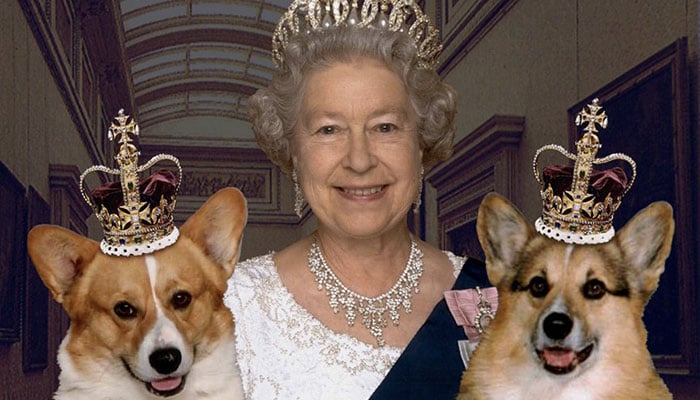 Her Majesty was "delighted" by the new pets who were "brought in to cheer her up during a very difficult period". The adorable pups were responsible for bringing "a lot of noise and energy into the castle" when Prince Philip was ill in hospital and later when he died.
The queen's love of pets mirrors just how important pets are to many families. They offer great companionship during happy and sad times. Corgis are great-natured dogs and love to be close to their owners. It has been reported that Prince Philip didn't share the same type of bond for corgis as the Queen, even referring to them as being "too yappy".
The love shared between her Majesty and her corgis has influenced new generations of corgi lovers. There are now more than a thousand corgis in the UK for the first time since 1994. It is a major turnaround for the native breed, which had been listed as vulnerable eight years ago, when fewer than 300 puppies were born. Britons have instead been favouring French bulldogs, labrador retrievers, and cocker spaniels.
There were 1,223 pedigree Pembroke Welsh corgis officially registered last year in 2021, which is the highest number recorded for the breed in almost 30 years, according to data from the Kennel Club.
As we celebrate the Queen's jubilee let us not forget the important royal role that corgis have played in her Majesty's life for many generations.
If you are interested in learning more about this breed Corgis the Essential Guide is a great place to start. Visit: www.perfect-pets.org for more details.